1st SATOYAMARUN Highlight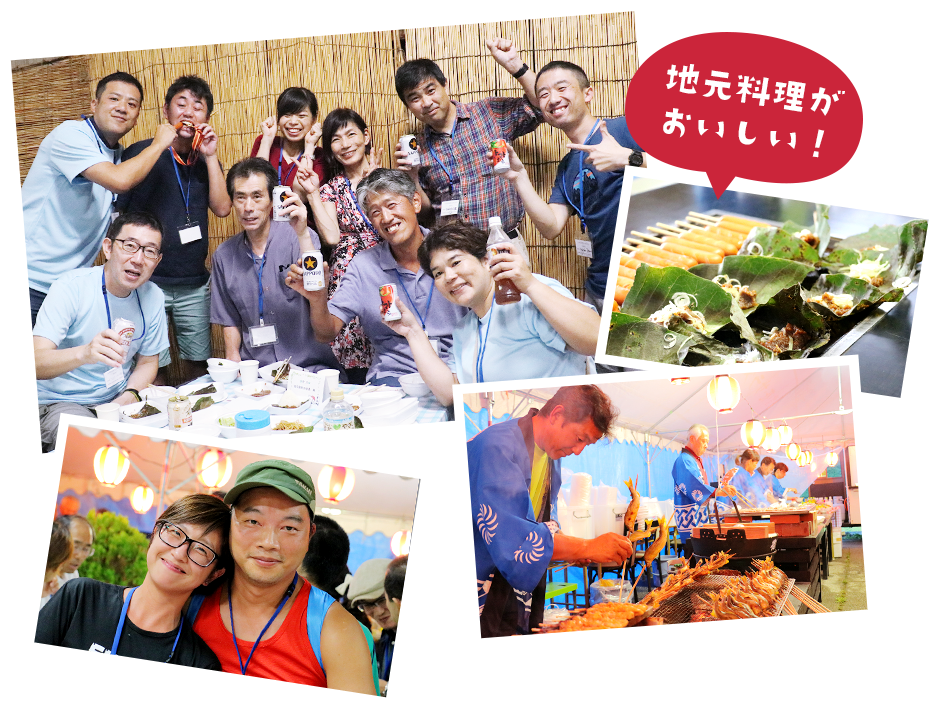 Eve party Highlight
People gathered around delicious local food in the eve of Satoyama Run, which finished with a great success.
Limited 200 runners participated in this eve of Satoyama Run.Hida beef, fresh Takayama vegetables, grilled ayu and other local dishes were served. Runners gathered around delicious food and communicate to fire up each other.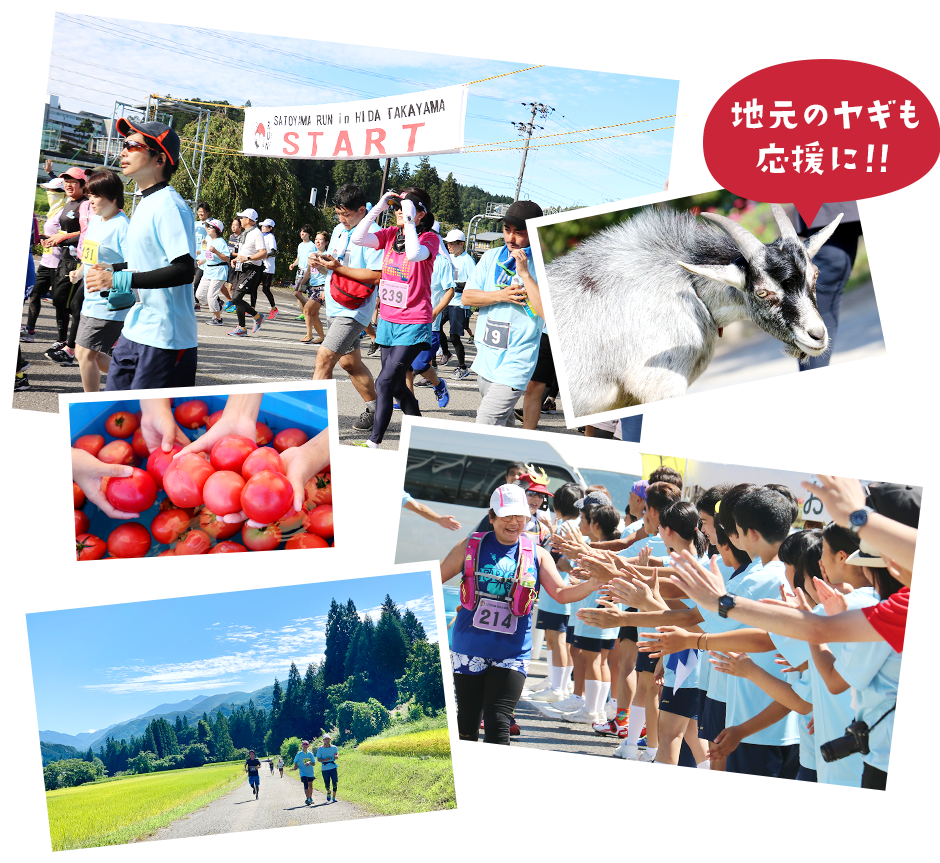 Marathon Heihlight
Although the weather was not perfect, with a sense of unity it was heartwarming marathon.
It was Heavy rain on the day of marathon and thought about cancelling the event. However, we carried out.Supporting staff and students were providing an aid food which was heartwarming.Without everyone's help, this event would not be held.We appreciate all the support.Sukuna nabe cooked by local people and other local specialty were waiting at the goal.This is one of attractive parts of Satoyama Run.