What's SATOYAMA RUN

ABOUT SATOYAMA RUN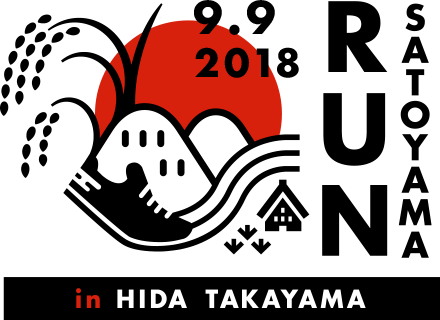 appreciating the beautiful scenery and
enjoying communication with local people.
The commemorative 1st SATOYAMA RUN to be held
on Sunday, September 9th, 2018.
In satoyama, there are well-maintained, lovely sceneries that exist because people live there peacefully, alongside nature.
SATOYAMA RUN was created because we hope you can experience running in such wonderful areas and enjoy meeting people in satoyama. This is a running event that will take you through beautiful satoyama and offer you the opportunity to communicate with local people. Feel a pleasant state of mind while running and gain some insight into the heartwarming traditional aspects of Japan.
Event name
Please use "SATOYAMA RUN" such as "name" for the items used in text for reference below.
| | | |
| --- | --- | --- |
| Official name | 〈JP〉第1回 SATOYAMA RUN in 飛騨高山 | 〈EN〉SATOYAMA RUN in HIDA TAKAYAMA 2018 |
| Competition abbreviation | 〈JP〉SATOYAMA RUN | 〈EN〉SATOYAMA RUN |