What's SATOYAMA RUN

ABOUT SATOYAMA RUN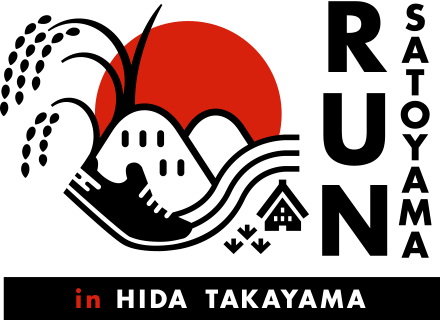 Run beautiful SATOYAMA and get to know
the local people「SATOYAMARUN」
The beautiful scenery in HIDA TAKAYAMA is maintained because of the local people's existence.
We want you to run in this beautiful place, meet and get in touch with the local people.
That is why SATOYAMARUN is created.
SATOYAMA RUN has mainly 3 attractions
3rd SATOYAMA RUN in HIDA TAKAYAMA. This marathon is closely connected with the place.
It is a competition where you can enjoy the beautiful scenery and communication with the local people while running.
"Japanese rural scenery will be the place of interaction between people from the world",

Michelin Green Guide Japan 3 stars' of Takayama city. Not only is the cityscape of the old town, but there is also beautiful countryside with warm hearted people living across the Nyu River. Let's make this district a place for global interactions.

Marathon Eve

Marathon eve will be celebrated because this competition is global and our aim is also to make this district a place for global interactions. We want to create a place where you can feel the lives and culture of the local people.

Taste the local foods grown in this area

This Nyukawa district is a place for salad. Popular local foods are tomato, spinach and pumpkin. Please enjoy at Eve.