1st SATOYAMARUN Highlight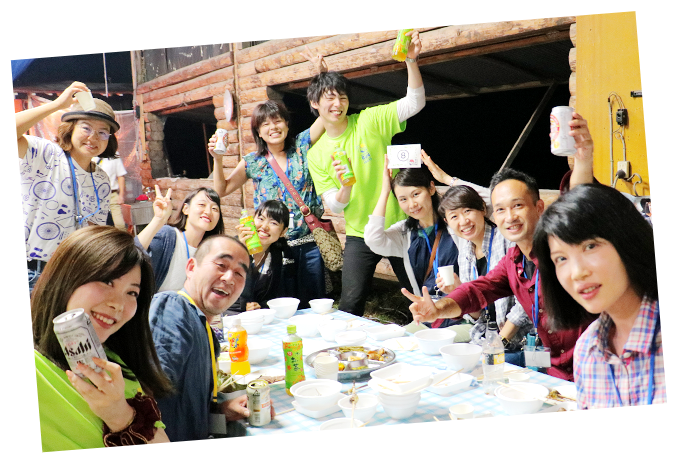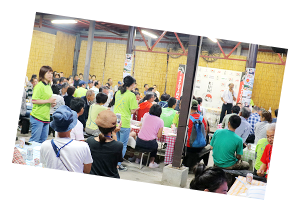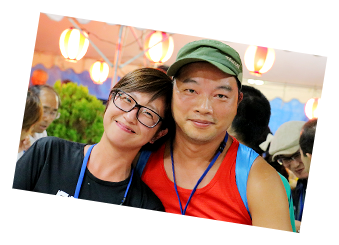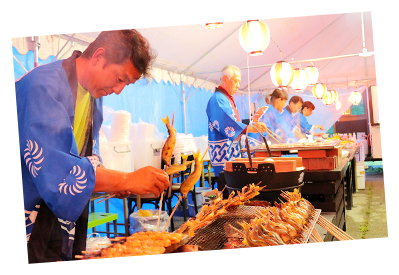 Eve party Highlight
People gathered around delicious local food in the eve of Satoyama Run, which finished with a great success.
Limited 200 runners participated in this eve of Satoyama Run.Hida beef, fresh Takayama vegetables, grilled ayu and other local dishes were served. Runners gathered around delicious food and communicate to fire up each other.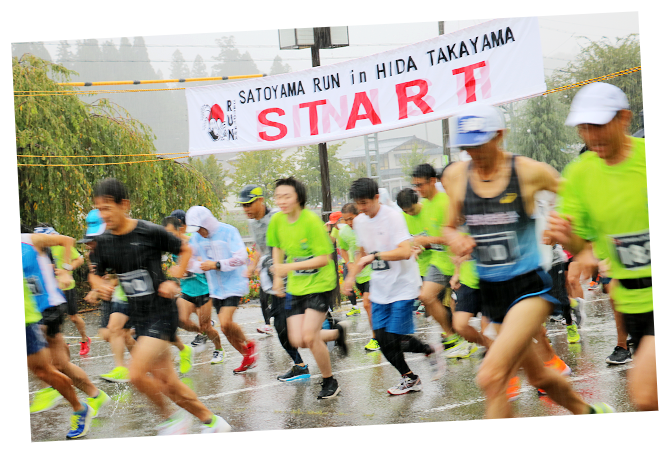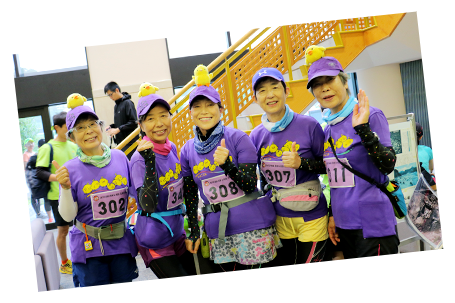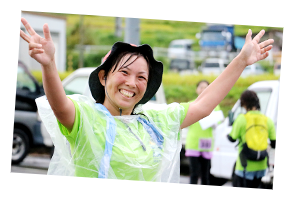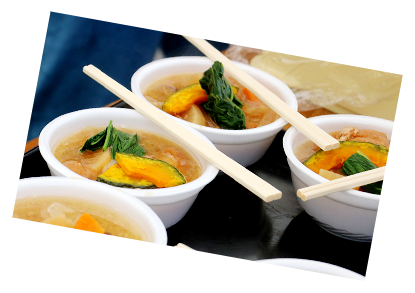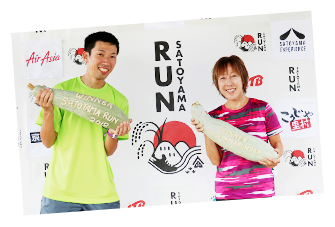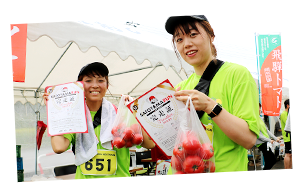 Marathon Heihlight
Although the weather was not perfect, with a sense of unity it was heartwarming marathon.
It was Heavy rain on the day of marathon and thought about cancelling the event. However, we carried out.Supporting staff and students were providing an aid food which was heartwarming.Without everyone's help, this event would not be held.We appreciate all the support.Sukuna nabe cooked by local people and other local specialty were waiting at the goal.This is one of attractive parts of Satoyama Run.
RESULT
Marathon Result
Only first place is announced by gender.
Since the time is self-responsibility in this competition, we refrain from announcing the time.
Half
Marathon
(20km)
Man
Okubo Toshiya
Woman
Umehara Keiko
Quarter
Marathon
(10km)
Man
Ikegami Daisuke
Woman
Haruta Mayuka
VOICE
Runner Voice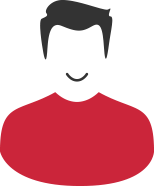 Mr.N
We were worried if we could start the race or not because of the heavy rain. However we started but a bit late than the schedule.
It was a course along with nature and interesting rural landscape. Because of the appropriate ups and downs, it was a gentle competition for the beginners.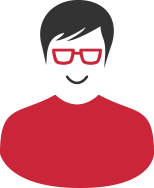 Mr.O
I attended the evening party before the race day and interacted with volunteers and organizers which made me feel comfortable running with a feeling like at home. It was a heavy rain, but I could you feel the nature. Next year I would like to run with my family while watching the golden paddy field.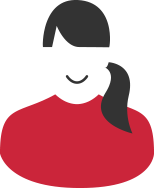 Ms.A
It was my first time to participate marathon race in Japan.
Because of the warm welcome of the people and beautiful rural landscape, even people like us who could only communicate in English had great time and enjoyed running. The Takayama city was near from the competition venue and we could easily do sightseeing. We had great time and looking forward to visiting Takayama again in future.